The Holy Taco Church Is Open For Salsa Salvation (And Other Links)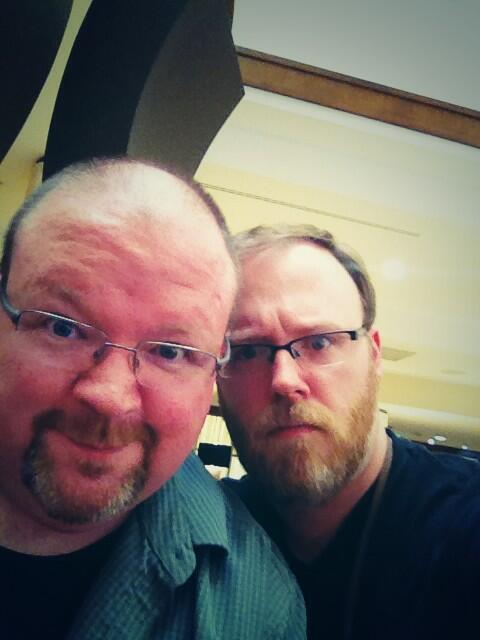 Author Kevin Hearne had an idea.
He said, and I'm paraphrasing:
"I LIKE TACOS AND LOTS OF AUTHORS LIKE TACOS AND I WANT TO BE A TACOPOPE BECAUSE TACOPOPES GET A TACO CAR AND A TACO JET AND A TACO WAVERUNNER."
He invited several authors to participate in a religious organization that consists of two things:
a) authors who love tacos

b) tacos.
So, I pretty much said FUCK YEAH, except it probably sounded more like SSHFUG GYEAH because I had like four tacos in my mouth or something. Maybe five. Shut up.
Anyway, this thing has an almost unholy roster of authors, including:
Kevin Hearne, Delilah S. Dawson, Sam Sykes, Leanna Renee Hieber, Karina Cooler, Jason Hough, Andrea Phillips, Greg van Eekhout, Diana Rowland, Brian McClellan, Jaye Wells, Stephen Blackmoore, Beth Cato, Wes Chu, and Vicki Petterson.
And, y'know, me.
I am Taco Pastor, Priest of the Pineapple Parish, y'all.
Anyway. Click on over. Say hi. Sign up for updates.
We'll be posting recipes and various Ethereal Taco Thoughts.
Also…
You will find me two other places today.
First, an interview with me at Clarkesworld! Wendig's Golden Prolific, which I talk about YA, sci-fi, muse-elves, outlines, and other TOPICS OF INTEREST TO YOU FINE PEOPLE.
Second, me and the spectacular Gail Carriger show up at SF Signal today in a podcast recorded by Scrivener guru and all-around bad-ass Patrick Hester. Check it out! (Recorded at Pike's Peak Conference in Colorado Springs last month.)
10 comments
I must be weird (and possibly un-authorly); taco's don't really do anything for me. Now, if you'd started a chimichanga religion, I would totally be there swinging the holy spice urn and gleefully rubbing my hands at the thought of so much tasty deliciousness spreading across the interweb (ergo, across the whole of reality itself).

But I totally wish you guys luck in propagating your Taco-religion dogma! Let me know when you've got your bible published; I'll buy one out of sheer curiosity.

"THE HOLY TACO CHURCH IS OPEN FOR SALSA SALVATION". Best. Title. Ever.

I see a food truck in your future.

Give a man a taco he can eat for a day….teach a man to make Tacos….and ..yea…

I want a taco I can eat for a day!

Lettuce bow our heads. . .

Say, "Hallepeno"

Tacos are delicious.
Tacos are so good.
Eat 'em every day.
Just as you should.

I'm not entirely sure what this post is talking about. Luckily it doesn't matter because at base its about tacos!

Are we talking real tacos here? Or is this some bastard version of taco bell?