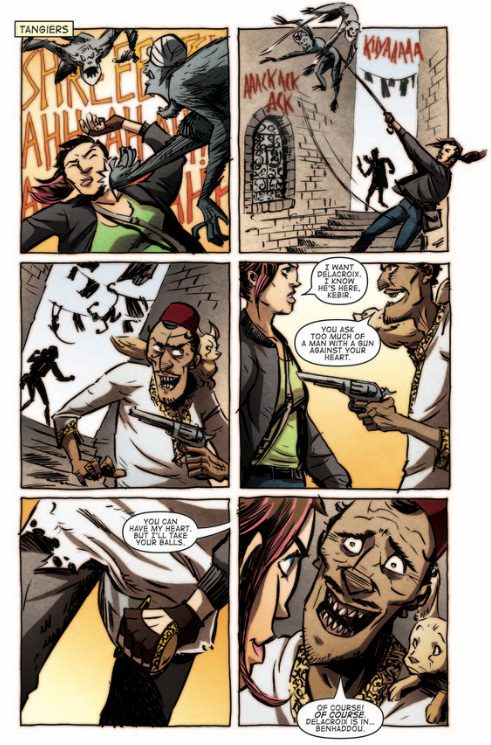 Art by Gavin Mitchell.
Ed. by David Bishop.
It's called "Shackletoon's Hooch," and it's based on my short, "I Don't Drink Anymore." Six pages of Amanda Wynne, bad-ass otherworldly archaeologist trying (and failing) to return to the normal life she left behind. It's in VS. Issue 9, and also features a story by cohort Adam Christopher.