New Merch Now Available!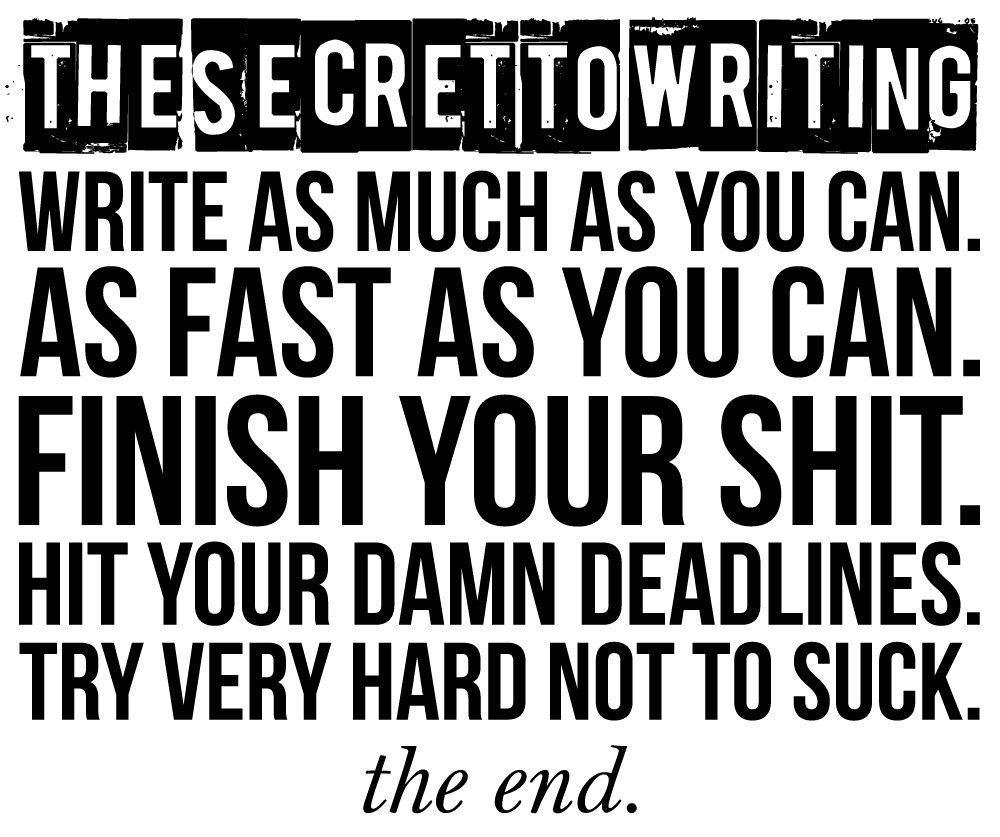 Just listed, new merch items:
ART HARDER MOTHERF****R (sfw!) T-shirt!
And my favorite of the bunch:
Feel free to go and visit the entire Terribleminds Merch Store at Zazzle.
Always check Zazzle.com for relevant sales codes, too.
(For instance, flasks are 60% off with code SUPERFUNDEAL, but that lasts like, another hour only and then I think the deal is gone for the day, replaced by a new one.)
2 comments
You have some beautiful merch!

I love the new "Secret to Writing" mug. Also love the cover on that new book up to the right (Atlanta Burns).