The Beard II: Son Of Teenage Beard Monster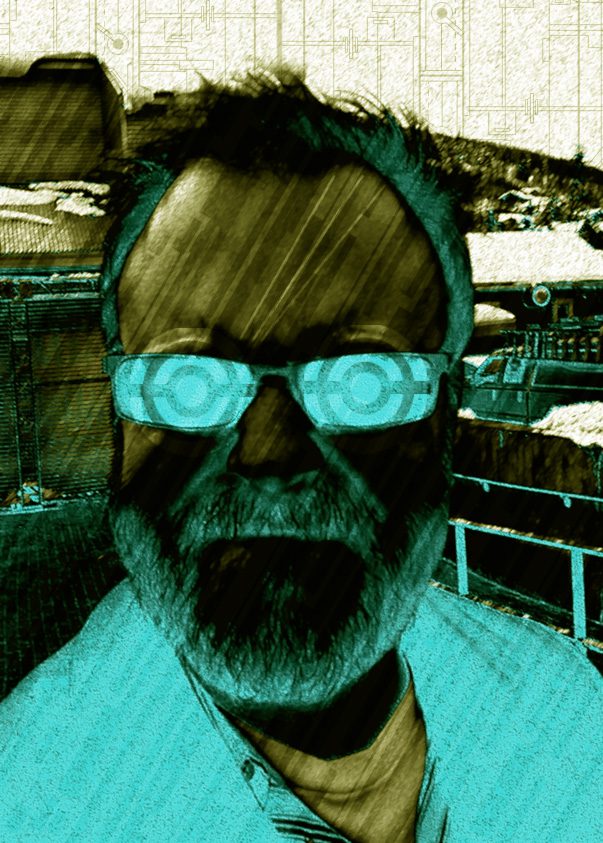 I'm disappointed, Internet. I thought you understood. I thought you got it. I mean, shit, I went through a lot of trouble earlier to get you up to speed on the whole "beard situation." I laid down the law: beards have flavors, beards have powers, beards are sentient creatures. All that. And yet, what do I find? I find you wandering aimlessly around search engines, jaw slackened, pants loose, a string of drool connecting your lip to your chin to your chest. There, you keep typing in beard-related search terms that bring you here. Didn't I help you enough already? Didn't I point the way toward beardlightenment? Toward a beardpiphany? Toward an abeardeosis?
I did. But you're still like a lost lamb. Fuzzy knees knocking. Wolves taking down your buddies one by one.
Okay. Fine. We're not done talking about beards, then. I'll help you. I'll help you just this once. But after this, no more. Got it? I can't hold your hand through this whole "facial hair" thing. You gotta find your own way, Ye Bearded Novitiate.
I'll tackle the beard-flavored search terms that brought you here (all literally in the last week), and I will address each question or topic as its own entity.
You owe me.
(Seriously. I expect presents out of this. Like a jet ski. Or a bear cub.)
"The Secret Power Of A Beard"
Yes, duh, beards have secret power. Told you this already. You have to find your own secret power. You must look within. I don't mean within your own mind or any of that hippy-shit, I mean, literally, look inside your beard. Pry its jungled fibers apart with your little girly fingers. Part the facial curtain. I've heard rumors, y'know? I've heard that some people part the beard hairs, and printed on their chin is a cryptic message. A cipher. A godsdamned riddle. Answer the riddle, and the secret powers of your beard might be unlocked. I've even heard that some have found a tiny man there with a beard all his own, a little man clinging to your cheek like a rock climber. This little man may be able to answer your questions even better than I. Or maybe I am that little man. Did you ever think about that? Huh?
Well, start thinking about it. Because it's awesome.
"Draw Dirty Beard"
I don't know what this means? Do you mean "draw" as in "pencil-to-paper," or as in, "in a lottery?" Because if it's a lottery, I want to know. Where are you entering to win a free dirty beard? That's a sweet prize. With an extra beard like that, I could… well, what couldn't I do? I could put that dang beard anywhere. On one of the dogs. On the wife. On a car. On a tree outside, and then the bearded tree and I could have conversations, the kind of conversations two bearded sages would have.
The other question is, what do you mean by "dirty?" Like, a beard filthy with sticks, twigs, clay and perhaps animal blood? A beard slick with chicken skin and bird fat and the sauce of buffalo wings? Or a lascivious beard that gazes at other beards and quietly plays with itself? If it's the latter, I can't help you. The beard is not a sexual creature. It can make you more sexual, yes. Facial hair throbs with nascent erotic power. I find that sometimes I'm in the grocery store or the automall or just out in an open field twirling and twirling and twirling and what happens? Ladies flock to me. Like a herd of marbles rolling downhill. They come to me. They touch the beard. They run their fingers through it and then smell their fingers. They try to lick my cheeks, but I'm always waggling my fingers like, "Tsk tsk tsk, nuh-uh ladies, this beard ain't for you."
And then together they thrash about and tear at their hair and breasts and — unless I throw a net over them — they leap to their dooms. Over a cliff. Into the churning ocean below.
But the beard itself is not a sexual creature.
So, "dirty" better mean "the filth that binds my facial hairs together." That's okay. You can choose your own filth. It's just one of many ways to customize your beard. Lick an M&M, stick it in there. Or a lollipop. Or rub grass clippings on your face. Motor oil, BBQ sauce, honey, pen ink, whatever works for you.
"My Beard Is Not Full"
That's because you're weak.
Moving on.
"Beard Huge"
I like the way you said that. BEARD HUGE. It's like the way The Hulk would say it. Man, the Hulk should totally have a beard. Did he ever?
Let us consult The Oracle.
Boo-bam! That's right. Fuck yes! HULK HAVE BEARD. That's a good beard, too. He's going to get fish guts all up in that fucker. Good for him.
BEARD SMASH.
BEARD ANGRY.
NOT LIKE BEARD WHEN BEARD ANGRY.
RAAAAR.
*crush*
"If My Beard Could Talk"
If your beard could talk, you'd be the smartest dude or lady in the universe. That beard would tell you everything, because the Ancient Parasite Spirit that is your beard contains the ancestral wisdom of all beards ever. That beard has seen Carthage fall. That beard has seen the first chimp on the moon. That beard has even seen the future. It knows, for example, that in 2042 China will force all of its citizens to become kitchen appliances. Red kitchen appliances. Like Kitchen-Aid. I don't know that this is true, but I'm just saying. Your beard would. And it would tell you.
You'd be like Biff Tannen with that sports almanac. You'd have too much power.
And then you'd have to be killed. But you couldn't be killed, because your beard would've given you too much power.
So all the men and women with beards would have to form an army and holds hands around you, their linked beard voodoo trapping you like a demon in a summoning circle, and there they would have to remain, forever fixed to that spot. It'd be epic and shit.
Still, let's be glad your beard cannot talk. Because I got shit to do.
"How To Cut A Beard And Mustache Off Someone Who Is Asleep"
That's dark. Ye Gods. Why would you do that?
Is this person your enemy? Are they wearing a beard dishonorably? Because, man, you cut off somebody's beard while they're sleeping, it's like you're hacking off their testicles (or uterus!) and then removing their heart all in the same evil ninja move.
You want to attack a dude's beard, I say you do it honorably. Beard-On-Beard Combat. You bind the beards together. You each get a rusty knife. Two beards enter, one beard leaves.
But if you really have to do it while they're asleep, I suggest you don't eff around. Hedge trimmers, maybe. Or a flamethrower. Or a shotgun.
"Fuck Beard"
Do you want to fuck a beard? That's a little weird. As noted, the beard is not a sexual creature, and you try to fuck it, that might be beardrape. Which actually sounds like "bear drape," which is a nickname for pubic hair, but should really be written, "beard rape."
Ooh! Unless Fuckbeard is your pirate name?
Because that's a really incredible pirate name. I would join Fuckbeard's crew. I call the crow's nest! I call it. It's mine. Hands-off. I said hands-off. *draws a scimitar*
"Why Has Part Of My Beard Falling Out?"
Again: because you are weak.
And your beard knows it, and it has decided to desert you and find a more suitable host for its throbbing hirsute puissance.
You get awesomer, and your beard will return.
Otherwise, it's like rats fleeing a sinking ship, friend. You're just too frail.
(Also, are you the guy who asked "Where Exactly To Insert Penis Into Girl?" I bet you are. Dude. Seriously. Improve your diction. It's getting embarrassing. The whole Internet is laughing and pointing. First you don't know where to stick your fishing rod, and now you've got patches of facial hair falling out? I'm sad for you and the foreign way you ask questions on the Internet.)
"How Long Should I Wear My Beard?"
Is this a trick question?
As long as you can manage it, friend.
Hey, listen. I'm not saying that Bigger Beard is always equivalent to Better Beard. Right? You have to find what's right for you. Sometimes, you're just not ready for a long, crazy beard. Baby steps, man, baby steps. You go too big, too fast, and society just can't handle it. It's not that you're weird to them. You're just too awesome. You're like an untrained cowboy on an advanced horse. It's bucking and snorting and peeing fire and blasting lasers from its eyes like horses sometimes do, and it's killing innocent people. You've got a hold of too much power. It's like, when you get a job, you have to work your way up through the mailroom. They don't give you the Chief Emperor In Charge Of Everything Awesome right away. That'd be insane! You wouldn't know what to do with the power and the responsibility.
Same goes for a beard. You'll know when you're ready. You'll feel it. Your beard will tingle. It'll tickle your nostrils. It'll undulate like waves of grain in a reasonable wind. Back and forth, back and forth. It's telling you something. It's telling you that it's time to go to the next level and add an inch to that sumbitch.
When I finally have grandchildren — which'll be in like, seven years, probably, because even though I don't even have regular-flavored children yet my seed is strong — I will go Full Bore Crazy Beard. Long, white, flowing. Down to my, ahem, private area. I may even tie my beard to my junk, so to pleasure myself I merely need to nod in my head in the affirmative. Yes, yes. Oh, yes.
If You Have Questions, Just Ask!
Don't go through the search engines. Just come to me. Proselyte to proselytizer. Initiate to cult leader. The unbearded to the bearded. Ask me. Do you have questions about beards? Head to the comments. Ask me. Don't be afraid. I won't hurt you. Okay, I might hurt you if you ask a stupid question, but shit, that'll totally be deserved. Even you can agree with that.
27 comments
I laughed out loud and Livvie started laughing and wanted to know why we were laughing.

I had to make shit up.

Just say, "I'm laughing because beards are awesome."

– c.

Your Gravatar makes me nostalgic for Etherites.

Also, the Power of the Beard is not universal. My 21yo brother's face fuzz proves that.

Your brother has perhaps done something to displease The Beard.

– c.

So, what are your thoughts on drummer Frank Beard? Does the name suffice? Or does it just compound his sins?

@John:

Frank Beard. I have no idea who that is. I will assume that he has no beard despite his name, which is a craven violation of universal law.

But. But! He is a drummer, and drummers are awesome. Unless you're Ringo.

So, he gets a pass. But we're monitoring him.

– c.

The only beard I have is my fiancée.

Wait.

And suddenly, @Chris stumbles upon the truth about all of us.

Here, Chuck, put on this very fine jacket I found for you. Why, yes, it buckles in the crotch, just the way you like.

@Will:

How did you know that I'm truly enamored of crotch buckles?

Yay!

– c.

Behind every good beard, there's a fist lurking. It's not about Chuck Norris. It's about the BEARD.

And woe betide anybody who says differently.

@Chuck:

Frank Beard is the beardless drummer in ZZ Top. So, he is surrounded by distinguished and excellent beards, but not only relies upon his name like a crutch, has only managed to grow a moustache.

Then he may live.

For now.

FOR NOW.

ROFL! Ah almost enough to tempt one to want one. I'll just do a virtual one for now… Baby steps, like you said.

I have now reached the stage in life where my experiences and conquests have favored my beard with the richness of grays, adding further to my collie-like appearance, as I have an Old Testament Beard of Many Colors — reds, browns, blacks and now grays. My wife, the other day, dared to suggest I consider this Grecian Formula for Facial Hair crap. I took all my manly powers to prevent myself from smoting her during a fit of full-blown beard possession. Our beards communicate their own glories — thou shalt not paint thy beard.

That, sir, is a brand new commandment.

By the way, speaking of patchwork Old Testament beards — you really, really oughta read Mister Slaughter by McCammon.

– c.

My beard is…therefore I am.

@Paul: No one's going to laugh if you turn "beard" into a verb.

I beard, therefore I am.

It's the right forum for such verbal experimentation, in any case.

I'm damned if I do, damned if I don't!

You're beard if you do, beard if you don't.

All of you can go beard yourselves.

Beards are gross. Case in point: YOUR FACE!

I believe the Bible sides with me in this.

John, you are terribly mistaken. I have created this for easy reference.

http://www.logan-web.com/wicked.jpg

Please print this out and hang it on your refrigerator so you never forget.

My beard is way too powerful for me. Without it, I'm just a five foot seven, thin blonde Pole. But when the beard grows out I suddenly grow to six feet two, gain like fifty ponds worth of muscle and, for some reason, turn Irish.

It's weird when your beard is red like the fire Loki spawned.

It's all quite strange. WordPress isn't updating me on comments when they post. I get the update like, hours later. (Maggie's comment, left at 4:32 PM, came in as an email alert… ohh, about 10 minutes ago, at 6:15AM.)

Weird.

I guess I'll have to actually read the comments on the pages. Dang.

– c.

@Marek: That is awesome. That's all I have to say to that.

@Paul: That is also awesome. You're going to Hell. And we're all coming with you.

@John: You shut up. You shut up right now.

– c.

I was randomly searching the phase "beard rape" on google and found this site to be hilarious. My beard does approve.

To me, beard rape is when a person comes up to you and without warning starts rubbing the beard.

And if you find fuckbeard and his pirate ship, please drop me a line because I may try to join that crew… and I might have next years Halloween costume.